Joey's First Agility Training!
June-July, 2003
We started training Joey at the age
of 4 months in our own back yard.
He is not doing jumps, but he has
some mini-equipment to practice on.
He is learning the commands and is
doing very well with much enthusiasm!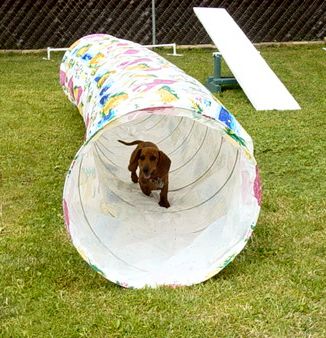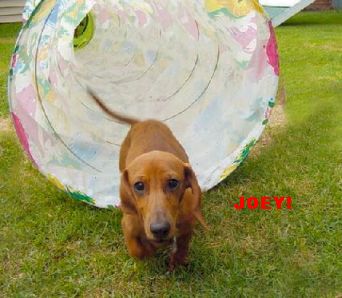 Tunnels are the easiest obstacle to teach a puppy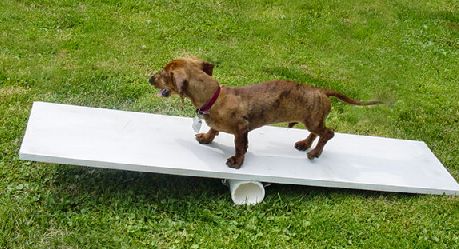 The teeter is taught using a tiny
elevated board. Puppies learn not to
fear the moving board beneath their feet.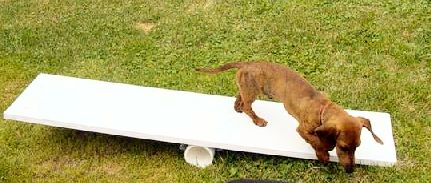 Joe has no problem with the teeter.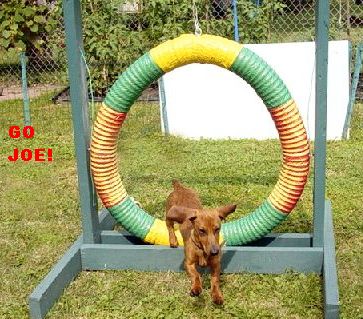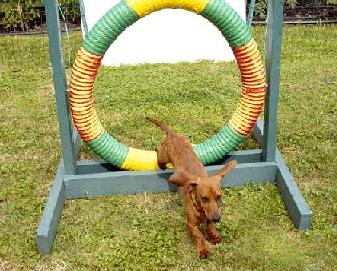 The tire is set as low as possible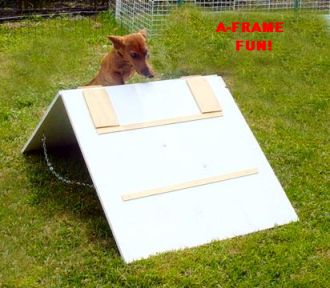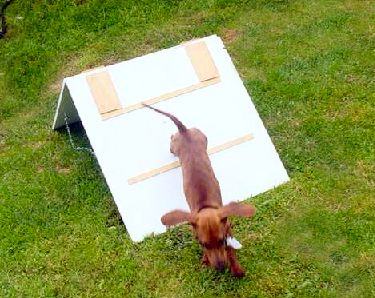 This is a baby A-Frame we constructed for Joe.
He has learned the commands well and flys over
his A-Frame!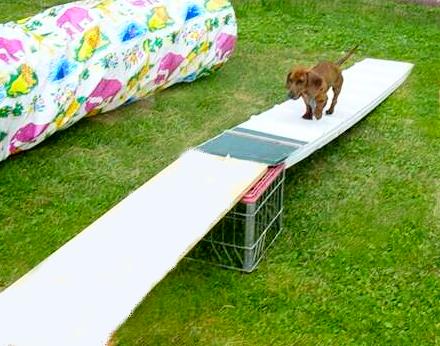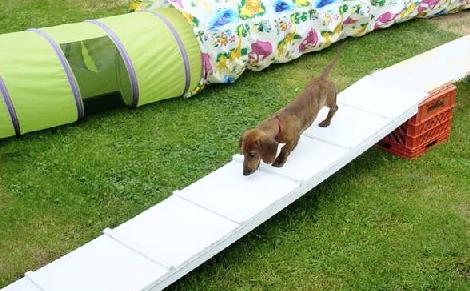 This mini-dogwalk is using the long planks from
Nancy's full size dog walk. It is the perfect
height for teaching a puppy.
See Joey's Photo Gallery
Table of Contents
Please Sign Our GUEST BOOK
Email us at
amh_58@hotmail.com