Joey's Early Training Continued!
August-November, 2003
I have extended Joey's agility training a little,
even though he is still young for agility!
I had a hard time keeping him off the big
equipment, so I just lowered the equipment
and continued to train him on the big kid
stuff. He really seems to love it! His favorite
training tool is a clump of my sod rather than
a treat! He has a lot of enthusiasm!
Hopefully it will continue!

Joey graduated from The Obedience Center"
in Sept 2003! Here is his first
certificate and a photo of his
graduating class!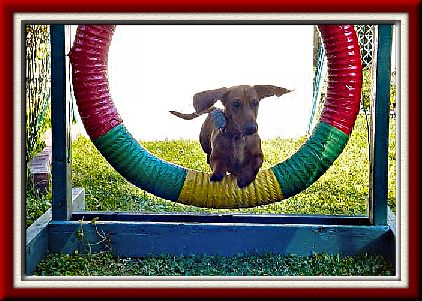 Our Back Yard Training!
My favorite photo of Joey flying
through the tire!
| | |
| --- | --- |
| A cute view of Joe's rear exit from the tire! | |



Up and Over the big A-Frame!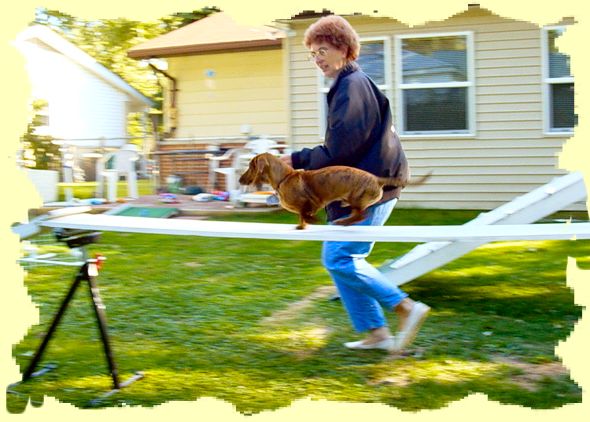 The Dog Walk has been lowered for Joey!
The teeter is also lowered, but is much
bigger than the baby teeter he
first learned on only a month ago!


| | |
| --- | --- |
| | Joey learns the weave polls with ease at only 6 months old! |
Joey's First Training Early Agility
Joey's First Trial
Joey's Agility, Obedience, Canine Scent Work Record
Joey's Agility Photo Collage
Joey's Photo Gallery and Progress Report
Table of Contents
Please Sign Our GUEST BOOK
Email us at
amh_58@hotmail.com